Pricing can and will fluctuate without notice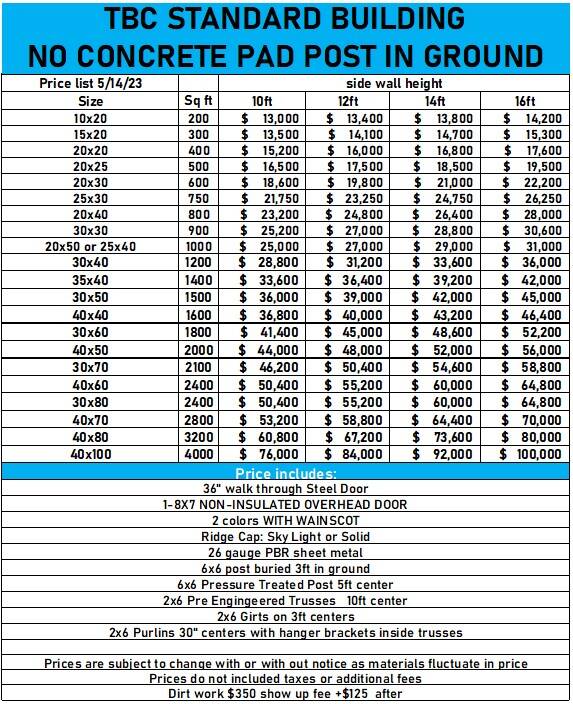 Bolt up buildings
For pricing please contact us when you are ready as steel cost change on a daily basis.
Dirt work: We charge $350 to show up with our skid steer and $125hr after. this is something that we have to see in person to accurately quote. We will not dig down
If dirt has to be brought in we pass that cost directly on to you with no mark up. Dirt averages $200-300 a dump truck load. Most of our customers don't spend over $1500-$2000 in dirt work.
Buildings over 12' high do require aerial equipment customer will be charged $400 per day for equipment
If you choose to do the dirt work yourself it must be level within 1 inch
Piers or footings are a additional cost if required for permit.
Taxes! Everyone loves them. We do charge tax applicable to your location. Unless you are tax exempt.